A postage stamp was put into circulation on the occasion of the 100th anniversary of Academician Zarifa Aliyeva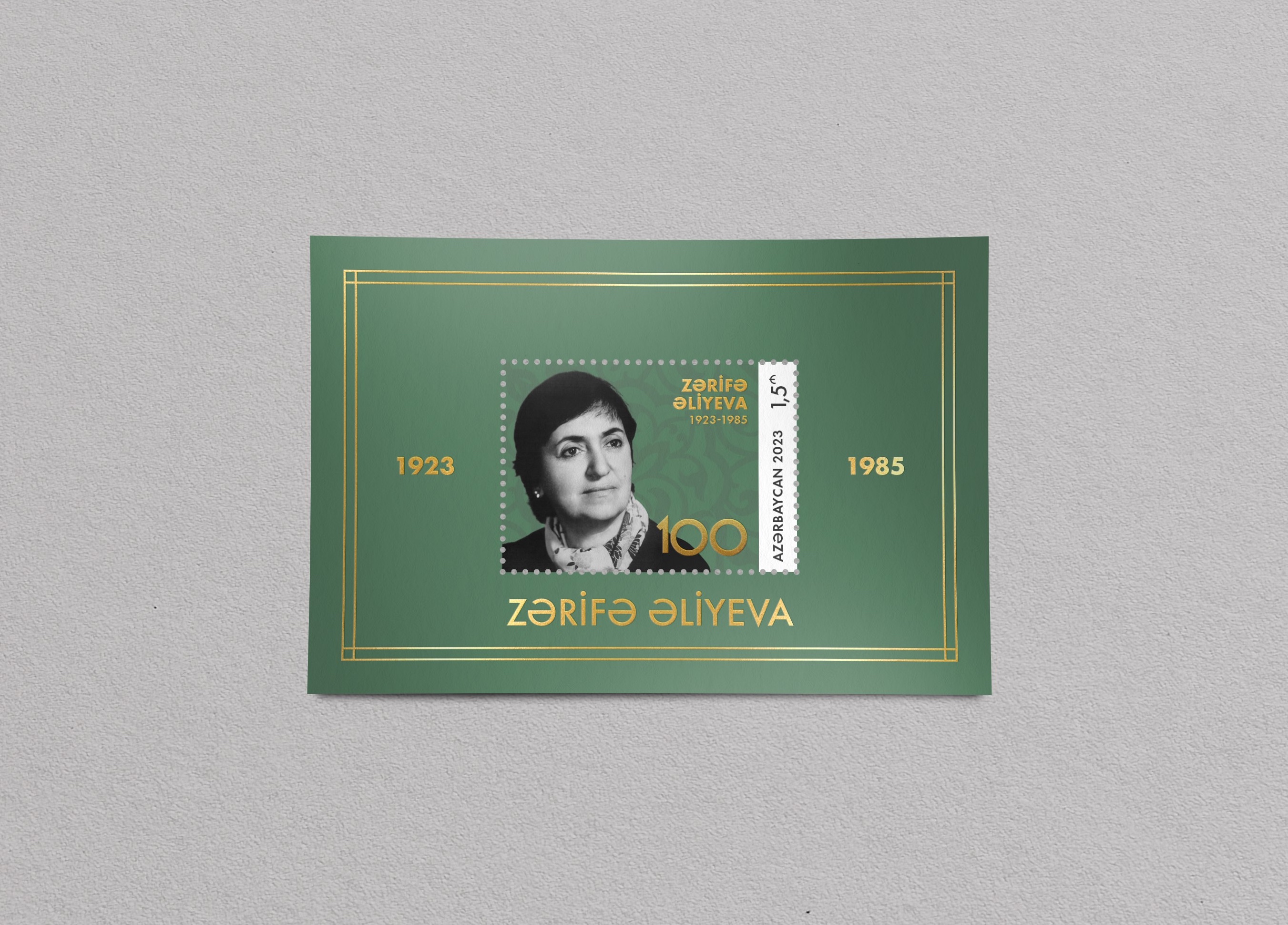 38
April 2023 marks the 100th anniversary of the birth of Zarifa Aziz gizi Aliyeva, a prominent Azerbaijani scientist, honored scientist, Doctor of medical sciences, professor, full member of the Academy of Sciences of Azerbaijan.

Academician Zarifa Aliyeva, as a true intellectual with rich spirituality, made a significant contribution to the development of Medicine in our country with her comprehensive scientific activity. It was on her initiative that the specialized scientific research laboratory was established as the first research center of the school of Ophthalmology in Azerbaijan.

In connection with the 100th anniversary of Zarifa Aliyeva's birth, a postage stamp was put into circulation by "Azerpost" LLC, which operates under the Ministry of Digital Development and Transport.

The commemorative stamp dedicated to Zarifa Aliyeva was made in the form of a block of one stamp and printed in the printing house "Bobruisk Integrated Printing House" of the Republic of Belarus in a circulation of 4000 copies. Special attention was also paid to the psychology of color in the layout of the postal block. In the symbolism of colors, Green has many positive meanings, and most importantly, it denotes life, health, happiness, harmony and spiritual wealth.

The author of the design of the stamp is Nariman Mammadzade.