The stamp dedicated to the 100th anniversary of the Great Leader was stamped by the children of martyrs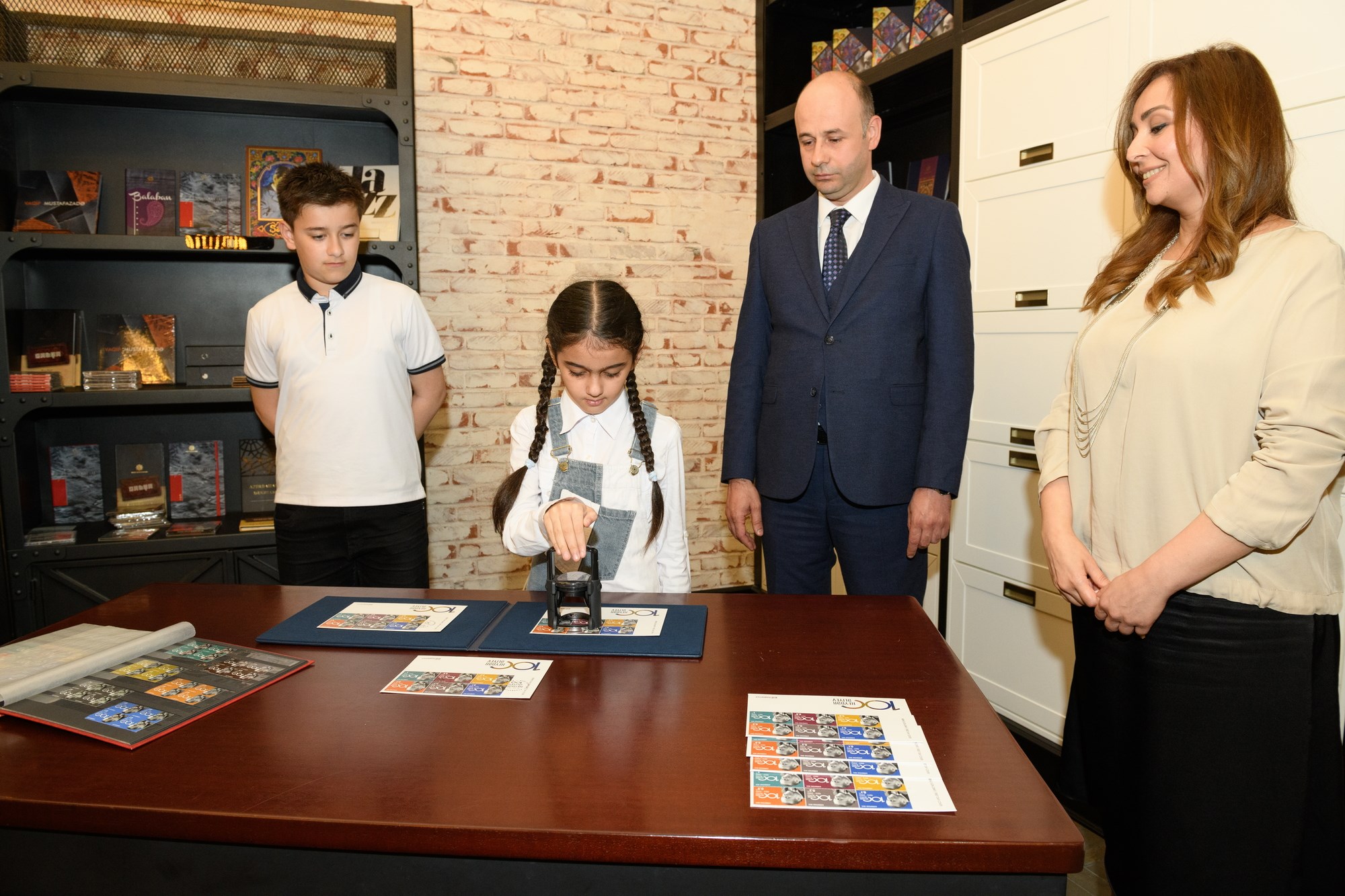 62
Postage stamps dedicated to the 100th anniversary of national leader Heydar Aliyev were put into circulation by "Azerpost" LLC, which operates under the Ministry of Digital Development and transport within the framework of" Heydar Aliyev year".

Today, with the support of "Zafar" Public Union for support of families of martyrs, "Azerpost" LLC organized a ceremony of sealing stamps and postage stamps were sealed by the children of martyrs.
At the event, information was given about the glorious life path and rich activities of the National Leader. It was noted that the Great Leader brought Azerbaijan out of difficult and complex trials as a state, determined the future development strategy of the country and took important steps towards its implementation.
It was emphasized that today Azerbaijan is confidently moving on a solid foundation established by national leader Heydar Aliyev under the leadership of President Ilham Aliyev.
Then a short film about postage stamps published since 1993 dedicated to the great leader was shown to the children of martyrs.

It should be noted that postage stamps, in addition to being a great contribution for collectors, play an important role in promoting our country in the world by placing on envelopes.